Face to face contact is the single best way to inspire others to get involved.  You can hold a meeting at your house, at the park, a coffee shop, the mall…  You are only limited by the size of your venue.  Start small.  If people are busting out of the room, you have a great start.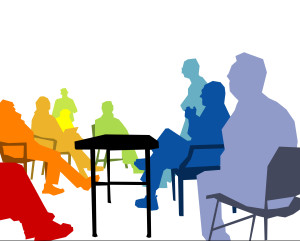 Pick a date a couple of two or three weeks out to give yourself some time to get the word out
Ask some of your closest friends and family members to give you hand in organizing a meeting.  If you approach it like a party, you'll have more fun doing it.  Ask your friends and family to bring one person with them for the meeting.